Special Needs Toys Australia
For children with a disability, an adapted battery toy can be much more than play. Our battery toys and sensory devices are modified so a Special Switch can be plugged in and the toy is operated by activating the external switch. This may be the only way a child can operate the toy.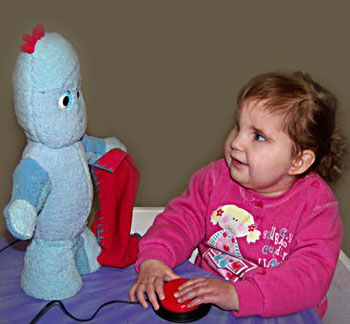 An adapted toy is often the first opportunity a child with a disability is given to independently control something. Through the use of switch toys, children with a disability can learn cause/effect relationships.
Motor development, cognitive development, language and social interaction skills can also be promoted. Over the longer term these skills may be applied to much more sophisticated devices - educational, recreational, communication and environment control equipment that can greatly enhance a person's quality of life.
We have categorised our toys according to the type of action and sound they give. Enjoy browsing through our extensive catalogue!

More Information:
Download the Toys Section of our catalogue here - it's packed with GOODIES!